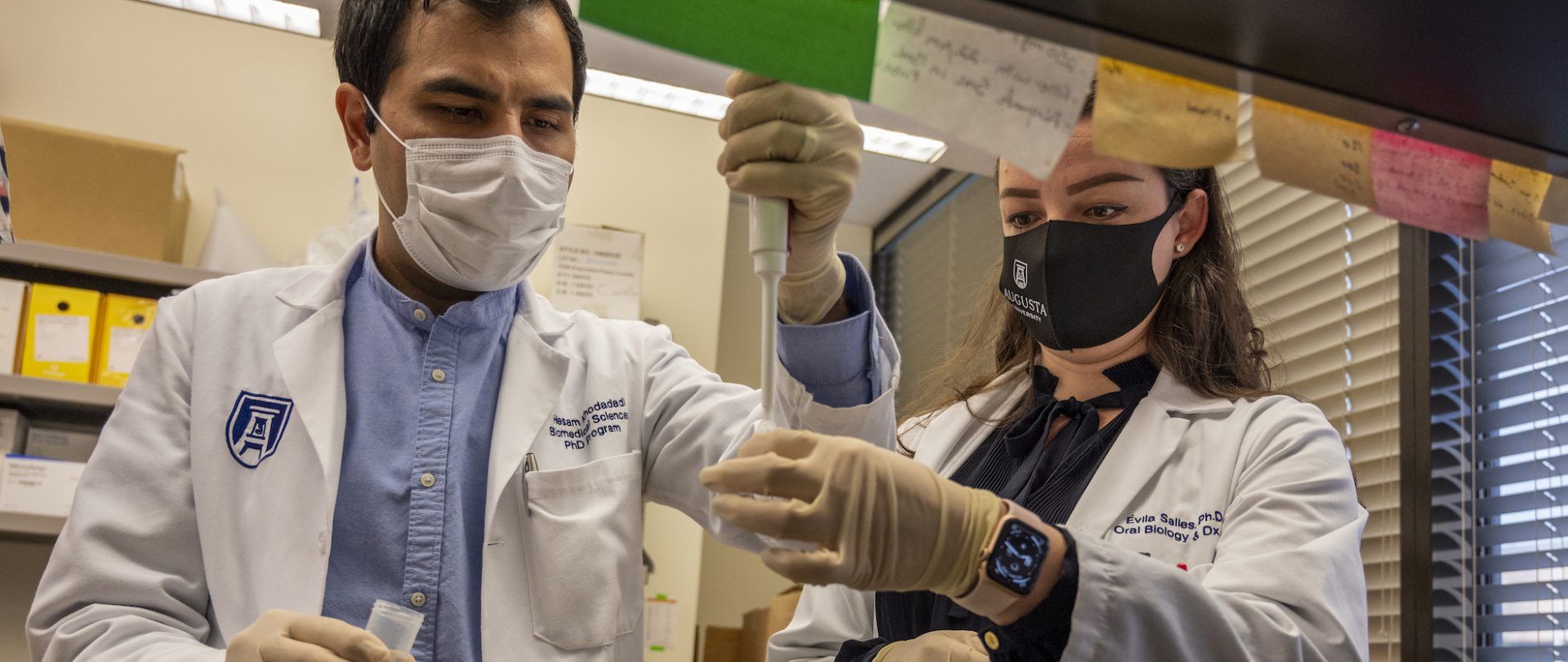 Augusta University awards Converge grants to four collaborative research projects focused on rural health – Jagwire
Dr. Neil J. MacKinnon, Provost and Executive Vice President for Academic Affairs at Augusta University, and Dr. Zach Kelehear, Vice Provost Academic, proudly announced this week that four collaborative research projects from of the Converge International Symposium on Rural Health will each be awarded grants of $10,000 this year.
Last fall, Augusta University partnered with the University of Aberdeen and Robert Gordon University in Scotland, as well as the University of Georgia College of Pharmacy, to host an inaugural international symposium on rural health.
This multidisciplinary conference, Converge International Rural Health Symposium, was created to encourage joint research among the four universities, faculty and student exchange programs, and potentially even joint certificates and diplomas focused on rural health.
Letters were sent out last week congratulating the applicants and co-applicants of the four collaborative research projects chosen by the Converge Application Review Committee to receive the $10,000 grant, Kelehear said.
"At the one-day rural health symposium last fall, we had speakers from different universities and it was a really great performance," Kelehear said. "We were very excited about the inaugural symposium and as a follow up, knowing what we know about rural health and the common concerns we have across the sea, we wanted to see how we can work together to solve these rural health problems that we face in a mutually helpful way.
At the start of the inaugural Converge Symposium in October 2021, MacKinnon announced that the Office of the Provost would be offering this grant.
"The purpose of this funding opportunity is to invite and support multidisciplinary collaborative partnerships that explore issues related to access to care, experiential learning and connectivity in rural communities," said said MacKinnon last year. "Each funded project must involve at least one partner from each side of the Atlantic, and those who are funded must agree to speak about their project at the Fall 2022 Rural Health Symposium to be hosted by Robert University Gordon."
While healthcare in Scotland compared to Georgia may be different on many levels, the two regions share the persistent challenges of education for rural healthcare settings and supporting healthcare professionals once 'they're in the area,' Kelehear said.
Any individual or group from the University of Augusta, the University of Georgia College of Pharmacy, the University of Aberdeen, or Robert Gordon University were invited to develop joint nominations. Research projects could relate to, but were not limited to, clinical practice, health care delivery, research in the context of rural health, education for rural health care, and advocacy. artistic from a rural point of view.
The following four applications each received a $10,000 grant from the Augusta University Provost's Office:
"International Remote Rural Nursing Practice (RNPIC) Collaboration between the Augusta University College of Nursing (AU CON) and the University's School of Nursing, Midwifery and Allied Health Practice Robert Gordon (SNMP RGU)", submitted by Drs. Colleen Walters and Carol Hunter from Augusta University and Dr. Heather Bain, Debbie Wilson and Jane Mair from Robert Gordon University
"Learning from the Rural Experience of Healthcare Students in Scotland and Georgia," presented by Dr. Nancy Havas, Associate Dean for Learner Affairs at the Medical College of Georgia; Laura Chalmers, director of the Center for Collaborative and Interprofessional Practice at Robert Gordon University; Denise Kornegay, associate dean of Georgia Statewide AHEC; and Dr. Kathryn Martin, Associate Dean for Regional Campus Coordination at MCG
"Impact of an international interprofessional education experience designed to equip future healthcare professionals with the skills needed to care for rural and marginalized populations," presented by Dr. Elena Prendergast, Assistant Professor of Nursing at the University of Augusta; Dr. Devin Lavender, clinical assistant professor at the University of Georgia College of Pharmacy; and Laura Chalmers, Director of the Center for Employability and Community Engagement at Robert Gordon University
"A comparative study of the associations between time to first antenatal appointment and preterm birth in rural Georgia and rural Scotland", presented by Preethi Reddi, student at Augusta University Medical College of Georgia and Joanna Shim, researcher at Robert Gordon University
The scholarships will be administered by the Augusta University Department of Sponsored Programs Administration.
After reviewing the winning research projects, Kelehear said he looks forward to hearing each team's findings at the upcoming Converge International Symposium on Rural Health hosted by Robert Gordon University this fall.
"Our commitment is to make a difference in rural health in Georgia and Scotland with our colleagues," Kelehear said. "And it reflects our investment in rural health. We look forward to working together with Scottish universities to find solutions to the problems we both face.
Dr Donald Cairns, Emeritus Professor in the School of Pharmacy and Life Sciences at Robert Gordon University in Scotland, said he was encouraged by the exchange of staff and faculty between the universities of Scotland and Georgia.
"I think it's good for students to see another healthcare system and compare it to the national healthcare system we have in the UK with a more private healthcare system in the US," Cairns said. . "We need to keep this collaboration between Georgia and Scotland alive."