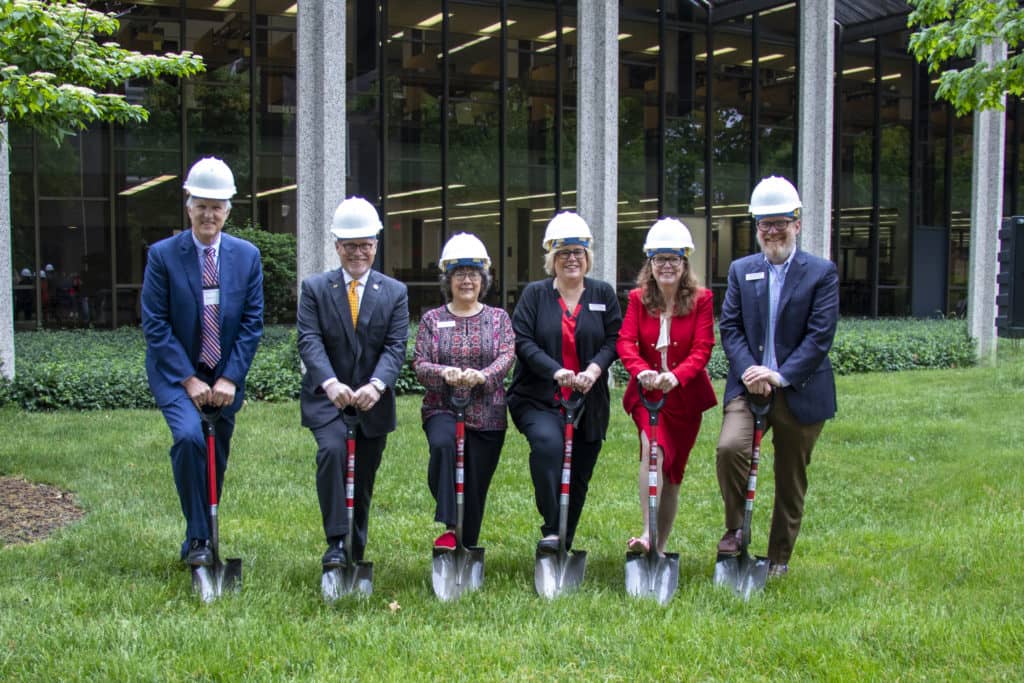 Simpson College Holds Groundbreaking Ceremony for Dunn's Library Expansion Project | Radio KNIA KRLS
On Friday, Simpson College held a groundbreaking ceremony for its new Dunn Library expansion project. The $10.5 million initiative will create a new home for Simpson's teacher training program and provide more collaborative learning spaces and educational resources for students.
Students in Simpson's Teacher Education Program will benefit from a new instructional lab, classrooms, co-working spaces, meeting rooms and more. Simpson's summer plans also include a total overhaul of the Carver Science Center's Alvin L. Jordan Lecture Hall. Additionally, the athletics will be making several facility and field upgrades over the coming months.
The reimagined space is made possible in large part by Simpson donors.
392798200
Mozilla/5.0 (Macintosh; Intel Mac OS X 10_14_6) AppleWebKit/537.36 (KHTML, like Gecko) Chrome/83.0.4103.116 Safari/537.36
aedb9d2af7cf24520ec425a23f56a23726c9b119
1