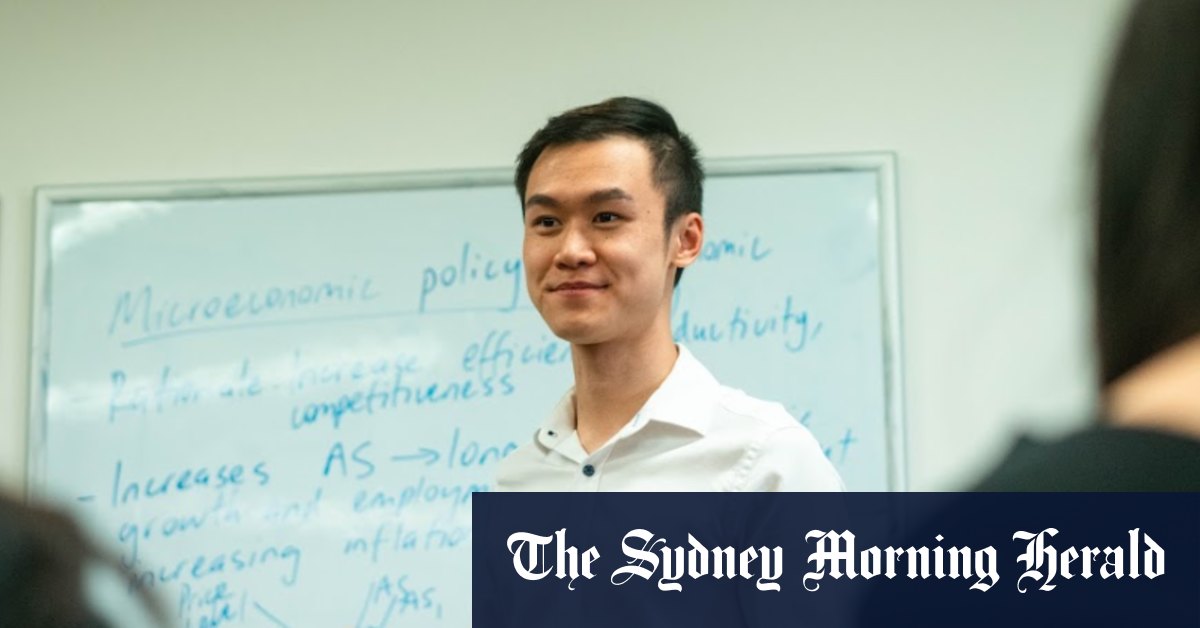 Sydney garbage truck driver fatally beaten economics professor sentenced to five years in prison
A Sydney garbage truck driver who fatally struck a young economics professor as he was backing up a street and then moved his body, said he would have preferred to be under the wheels.
George Lin, 21, was walking along Central Street in central Sydney at around 1:04 a.m. on February 12, 2020 when he was struck by a reversing garbage truck driven by Tuiniua Fine.
CCTV footage released shortly after the crash showed Mr. Lin walking as he looked at his phone before the truck quickly approached from behind and crushed him. After Mr. Lin was hit, Fine put on gloves, got out of the truck, and dragged the guardian's body several meters down a path.
Fine then got back into his truck and drove off.
A passerby discovered Mr. Lin's body and sounded the alarm, after initially believing he was asleep. With the help of construction workers, the group practiced CPR until emergency services arrived. Mr. Lin was pronounced dead shortly thereafter.
Fine, who had driven down the street several times on his garbage route, would later tell police that he thought he had struck a crate of milk or a pallet and that pedestrians were generally straying from the path of the truck.
On handing down his sentence, Judge Sarah Huggett told Downing Central Court that Mr Lin suffered catastrophic injuries when he was struck, including his internal organs protruding from his body.
Fine was sentenced to five years and six months behind bars but will be eligible for parole on October 11, 2023. He will also be unable to drive for three years.
Judge Huggett said she took into account Fine's previous guilty plea for driving in a dangerous manner causing death, committing an act with intent to pervert the course of justice and failing to act. not stopped and did not help.